3D Borders
3d Borders by UV Associates are rich colorful clip-arts and can be used to add the 3d charm to your
documents or images and make them more attractive. You can also use them while
designing web pages, or for creating presentation templates, e-cards etc.

3D Borders will encapsulate add an extra dimension to your creative projects.
Borders provided here are free for use in your educational and commercial Projects,
unless otherwise stated. It would be great if you could link back to us.
Click here
to get the code
Landscape HD Dark Red Valentine's Day Hearts Border
Square Dark Red border with Hearts Decor for your Valentine day projects!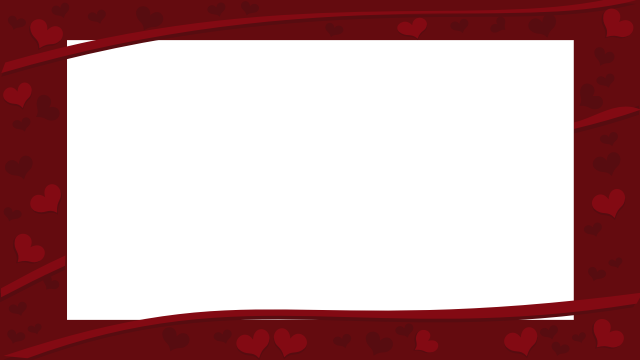 Free High quality Landscape HD Dark Red Valentine's Day Border with love hearts. Transparent Background, so just drop on your Valentine's Projects - eCards, Greetings, Printables - all personalised in no time! Or put in your next HD video project - Border in 720p HD resolution. Right click on the border to save it.
Check out an eCard which includes this border:

Beautiful Love eCard - One Rose for...