3D Borders
3d Borders by UV Associates are rich colorful clip-arts and can be used to add the 3d charm to your
documents or images and make them more attractive. You can also use them while
designing web pages, or for creating presentation templates, e-cards etc.

3D Borders will encapsulate add an extra dimension to your creative projects.
Borders provided here are free for use in your educational and commercial Projects,
unless otherwise stated. It would be great if you could link back to us.
Click here
to get the code
Pink Love Hearts Reflection on Green Square Border
Square borders for your Valentine day projects!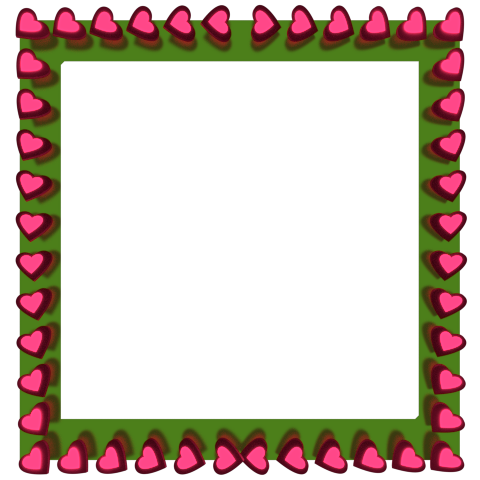 The Pink Love Hearts Reflection on Green Square border has beautiful glowing love hearts being reflected on a plain stripe. These borders with transparent background can be placed over your images to encapsulate your loved ones with a lot of love. Right click on the border to save it.